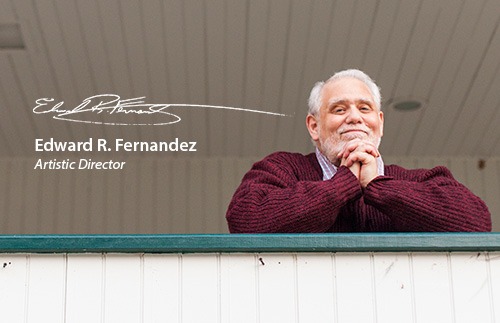 Welcome to our 2020 Season
One of the greatest things about theater, is that it reminds us how deeply connected we are to one another – a connection that goes beyond race, class, gender or sexual orientation. Despite our perceived differences, we all share the same hopes, joys and fears. Theater connects us.
This exciting new season brings together a collection of plays and musicals that explore our shared human experience, in spite of how different we may appear from the outside.
We couldn't start a season without your help, your patronage, and your subscription. We are proud to bring you alongside us as producers of the best theater in the region. We have often said that it is you who make theater matter, and it will be you who gets us going financially for another wonderful season at EPAC.
Let's explore the essence of the human connection together – we think we'll find that we have much more in common than we thought.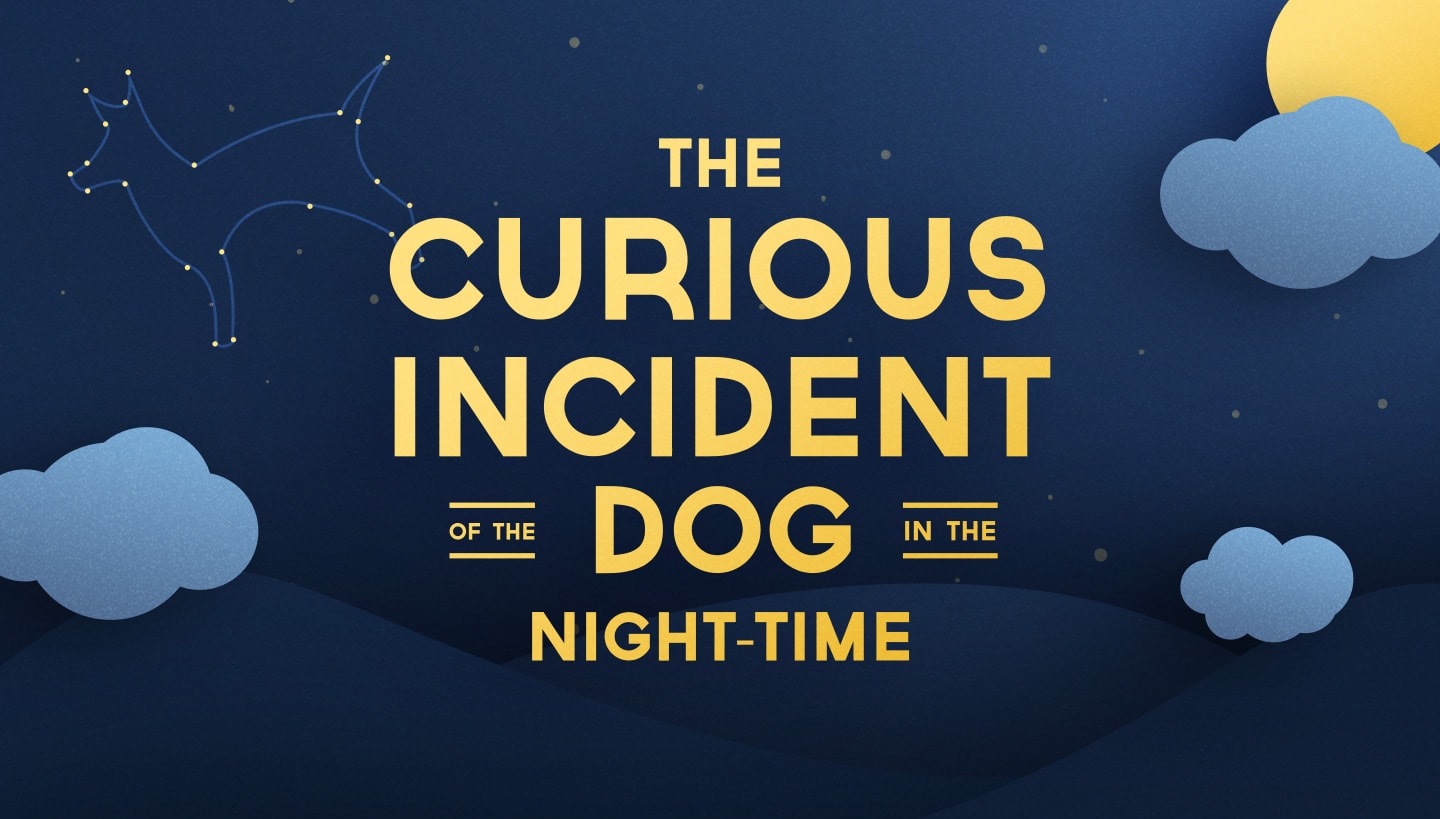 THE CURIOUS INCIDENT OF THE DOG IN NIGHT-TIME 
MARCH 19 – 28
We all see the world differently, but Christopher John Francis Boone has an unusual perspective. Living on the autism spectrum, life can be tough at times, but being a mathematical genius certainly helps. After finding his neighbor's dog stabbed with a garden fork and being wrongfully accused, Christopher takes it upon himself to solve this dark mystery. But when he uncovers more truths than he bargained for, his investigation will take him farther from home than he's ever been alone. Based on the novel of the same name by Mark Haddon, this Tony Award and Olivier Award winning play is about more than just a murder mystery. It's about perspective and coming-of-age. It's beautiful, tragic, and fun.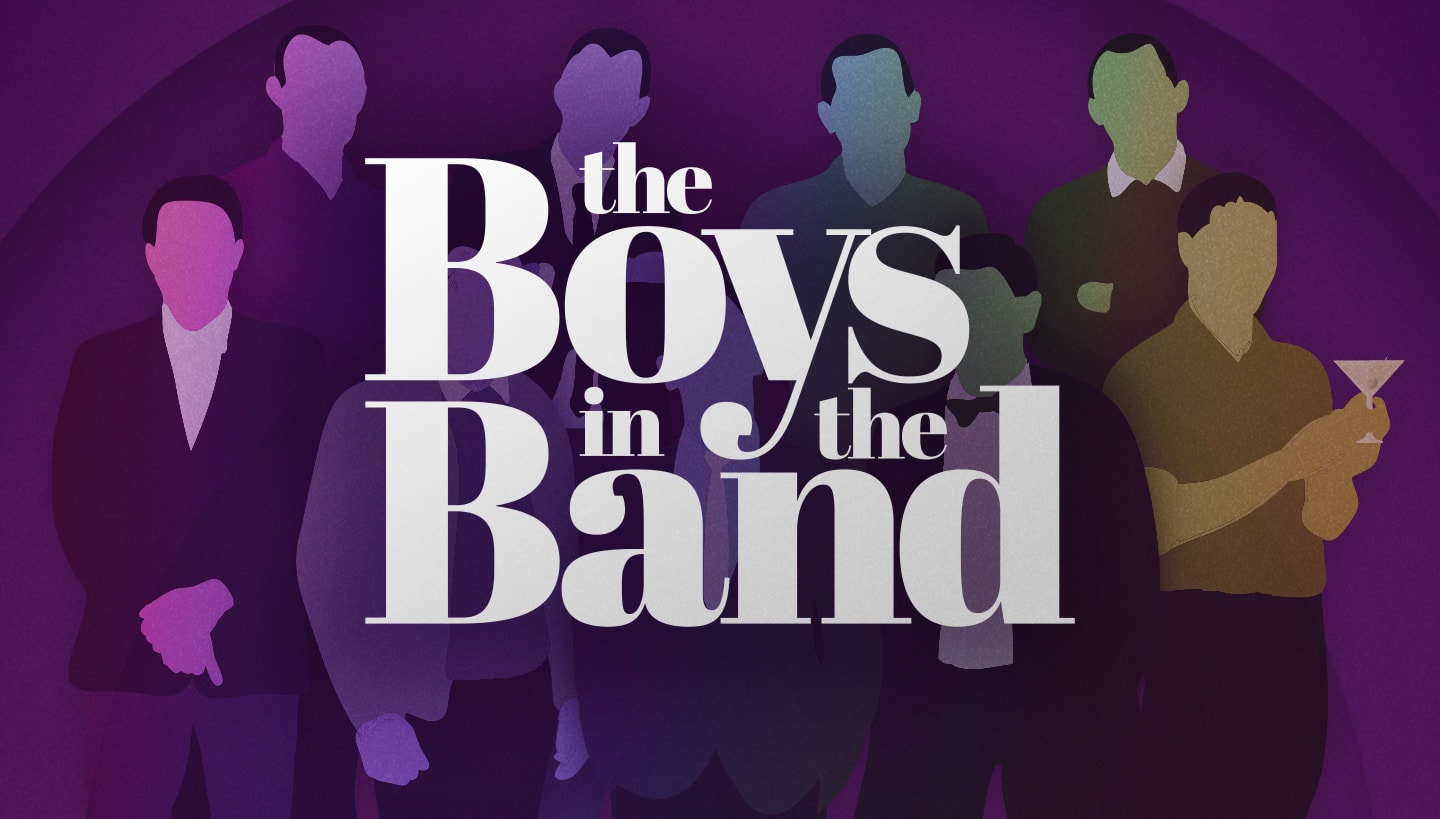 THE BOYS IN THE BAND
JUNE 11 – 20
A group of queer men gather together for a birthday party in a New York City apartment. Liquid courage abounds, and as the men get more and more drunk, their witty and clever humor flows more freely. Probably not a good time to start an emotional game, but hey, when do drunk people have good ideas? During the course of this strange party, the true character of these men is revealed. Although The Boys in the Band shocked the mainstream theater audience in 1968 by presenting a group of gay men unapologetically, over time Mart Crowley's revolutionary play has ripened into a scathing comedy of manners about how a marginalized group of people deals with their marginalization both as individuals and as a group.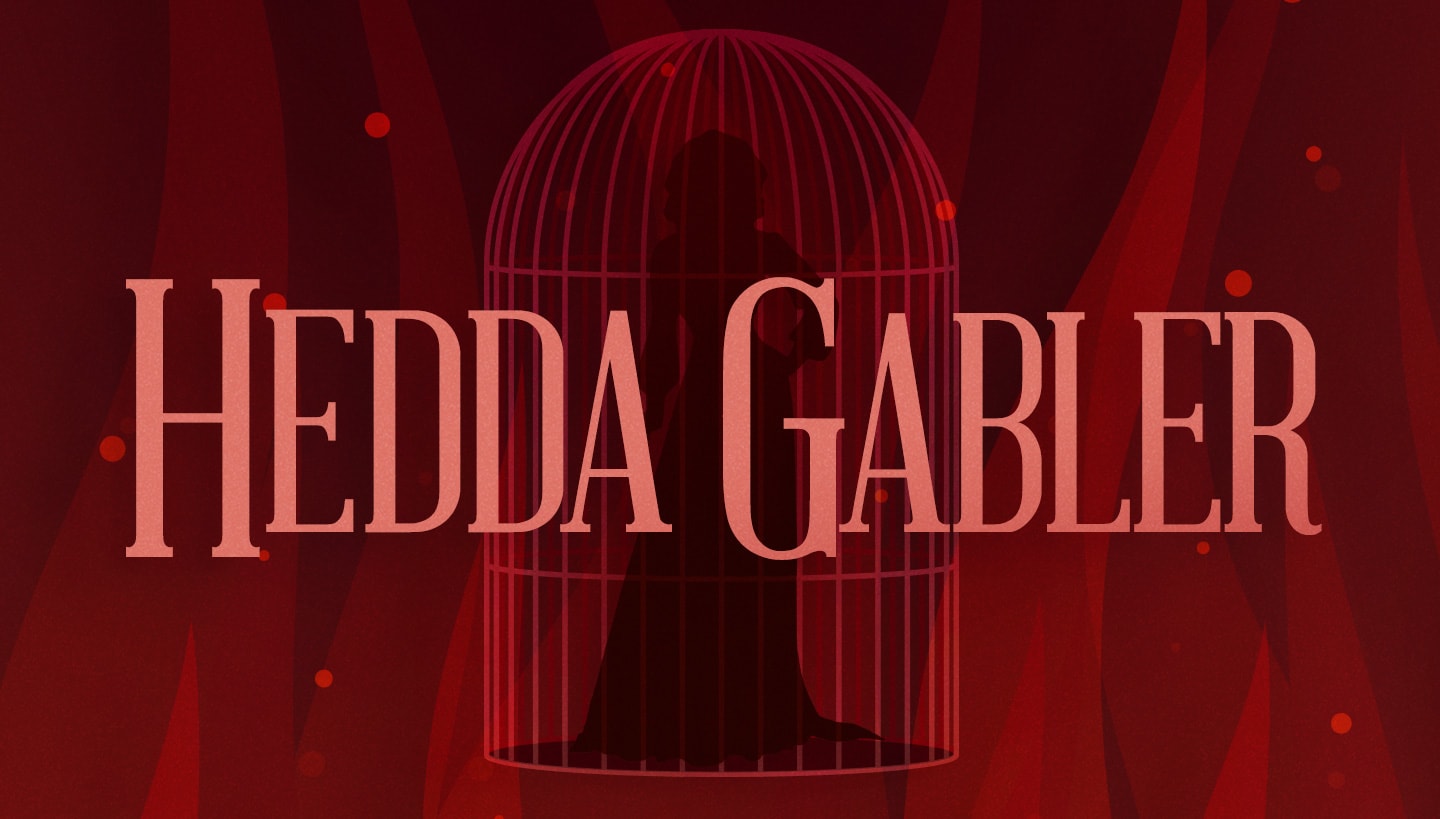 HEDDA GABLER
SEPTEMBER 3 –12
After they return from their honeymoon, Hedda and her new husband George Tesman try to adjust to married life. However, Hedda is a passionate, strong-willed, and intelligent woman desperately fighting to suppress her true nature and abide by the rules of the society in which she lives. The battle between Hedda's true nature and the life she is forced to live results in chaos not only for Hedda but for all those around her. Written by world-renowned playwright Henrik Ibsen in 1890, this play is a shining example of realism and nineteenth century drama. The EPAC production of Hedda Gabler will use the new translation by British playwright Patrick Marber. This crisp, modern adaption used for the acclaimed National Theatre production in 2016 brushes the cobwebs off Ibsen's masterpiece and brings amazing Hedda into our modern world.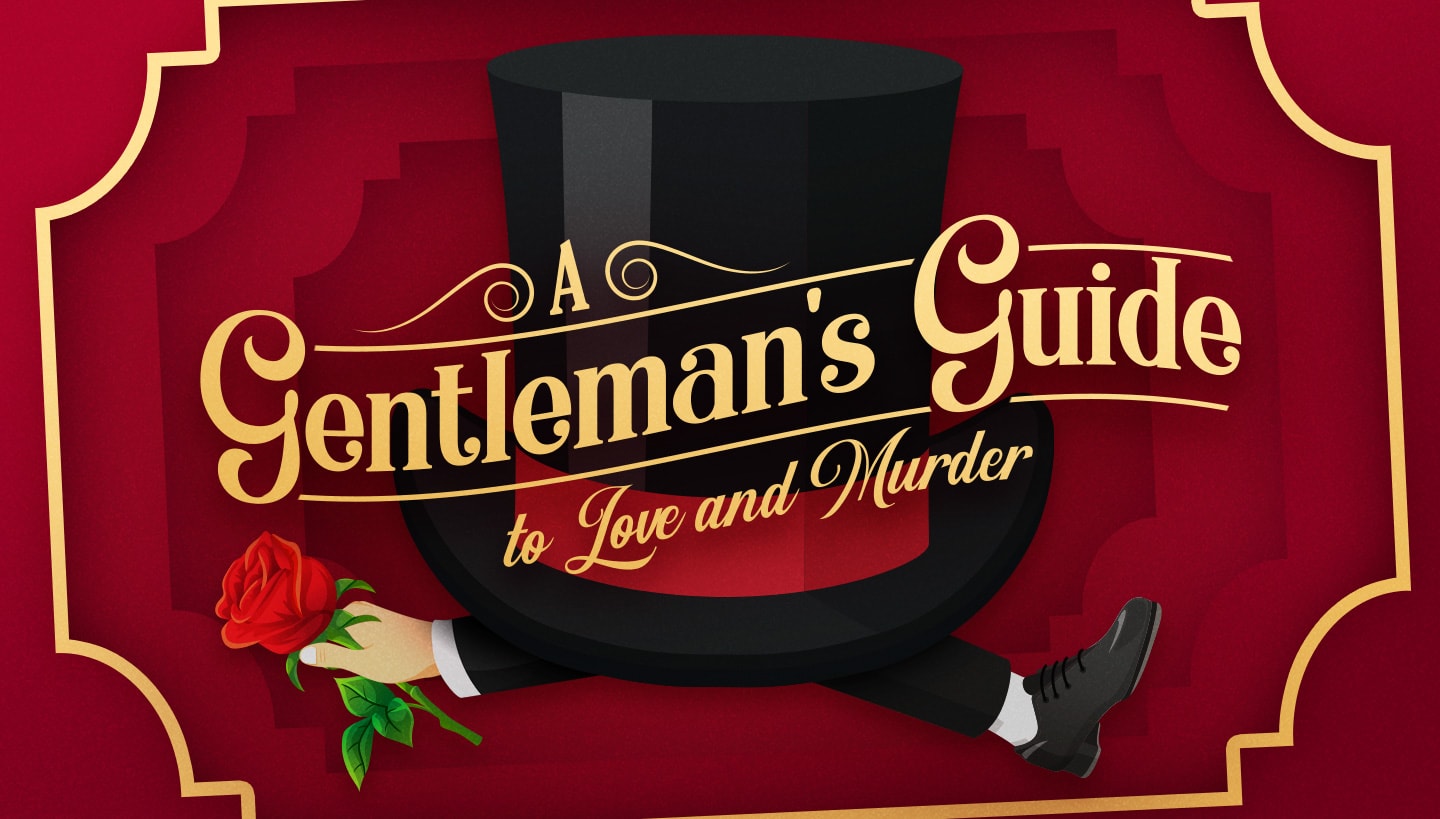 A GENTLEMAN'S GUIDE TO LOVE AND MURDER
APRIL 23 – MAY 9
After the loss of his mother, Monty Navarro finds out he is actually a member of the aristocratic D'Ysquith family and ninth in line to inherit the earldom of Highhurst. Since his childhood sweetheart, Miss Sibella Hallward, refuses to marry such a poor and hopeless chap, Monty sets out to get close to his new family and knock off all the heirs in his way. Along the way, he meets Phoebe D'Ysquith, an innocent and charming young woman. In the midst of his murderous – yet comedic – rampage, Monty finds himself quite literally trapped between two beautiful women. As the family asks themselves, "Why Are All the D'Ysquiths Dying?" Monty must ask himself whether he will marry for prosperity or passion. And as the body count rises, so does the fear of being caught. What's a chap to do? A Gentleman's Guide to Love & Murder is packed with hilarious and unforgettable song-and-dance numbers that have made it a force to be reckoned with.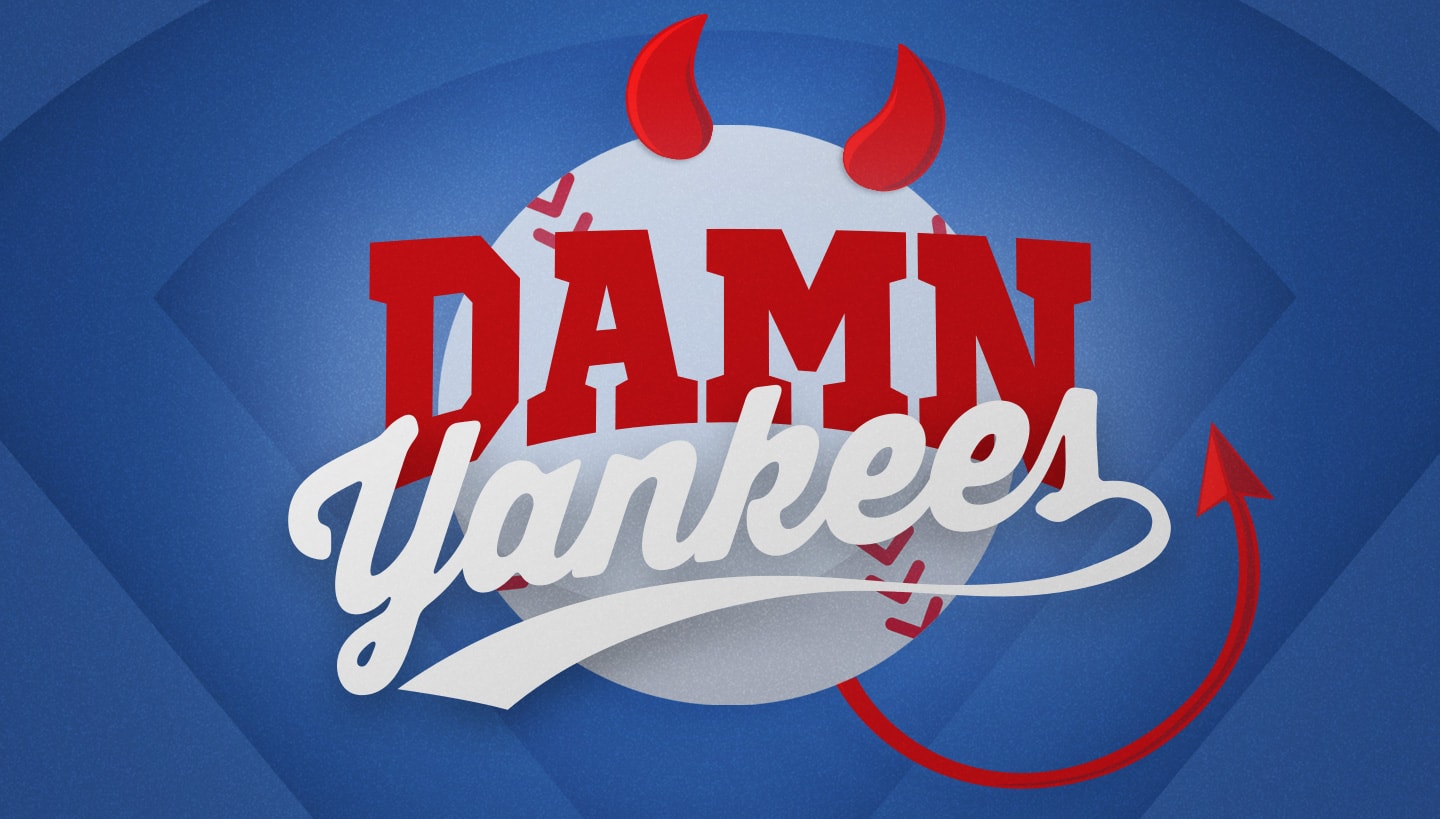 DAMN YANKEES
JULY 23 – AUGUST 8
For many sports fans, six months out of every year is filled with disappointment and losses, especially if your team is playing against those damn Yankees in the golden age of the 1950's. So middle-aged and overweight Joe Boyd could not be happier when Mr. Applegate appears and offers him the chance of a lifetime. Joe can join the team as their slugger "Joe Hardy" and lead them to victory. However, he quickly realizes you have to be careful what you wish for. Mr. Applegate throws everything he's got at Joe to keep him in the deal, including his best seductress Lola. It's shaping up to be one heck of a season. Based on the novel The Year the Yankees Lost the Pennant by Douglass Wallop, this musical comedy may be an American treasure, but it is rarely performed, so don't miss your chance to see it at your friendly neighborhood theater!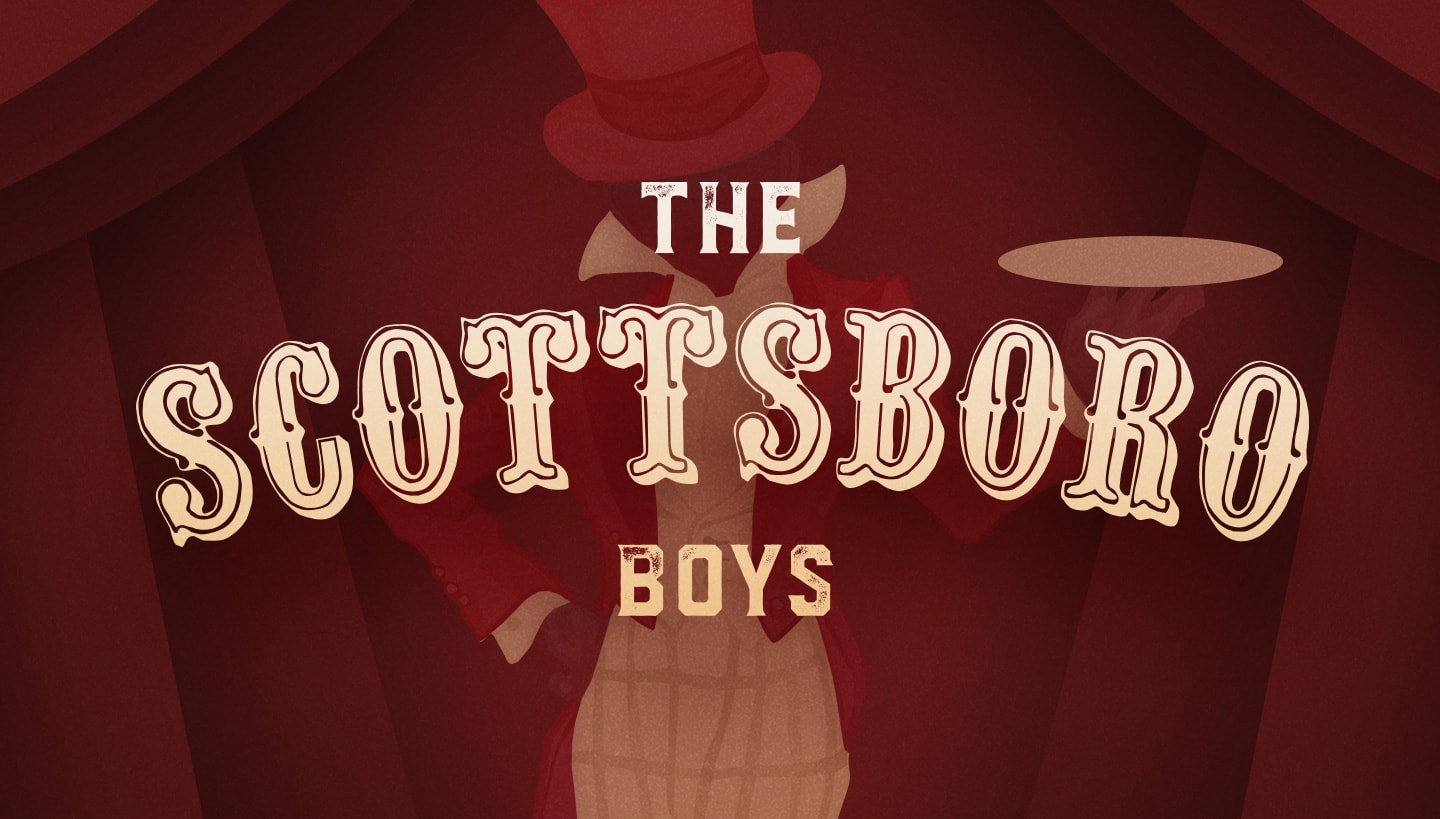 THE SCOTTSBORO BOYS
OCTOBER 15 – 31
On a boxcar train to Memphis in 1931, a tragic event will change the lives of nine young black men forever. Two white girls, trying to escape the police arresting them for prostitution, lie and claim that the boys raped them. Over the course of several years, the boys face numerous trials and retrials, hoping to avoid execution. Based on the true events of the Scottsboro Boys trial, this musical deals with its very difficult subject matter in a beautiful and honest way and uses the framework of a minstrel show to critique a caricatured view of an entire people group. A haunting and courageous example of the modern American musical, The Scottsboro Boys has been hailed as one of the most visionary pieces ever to grace a Broadway stage.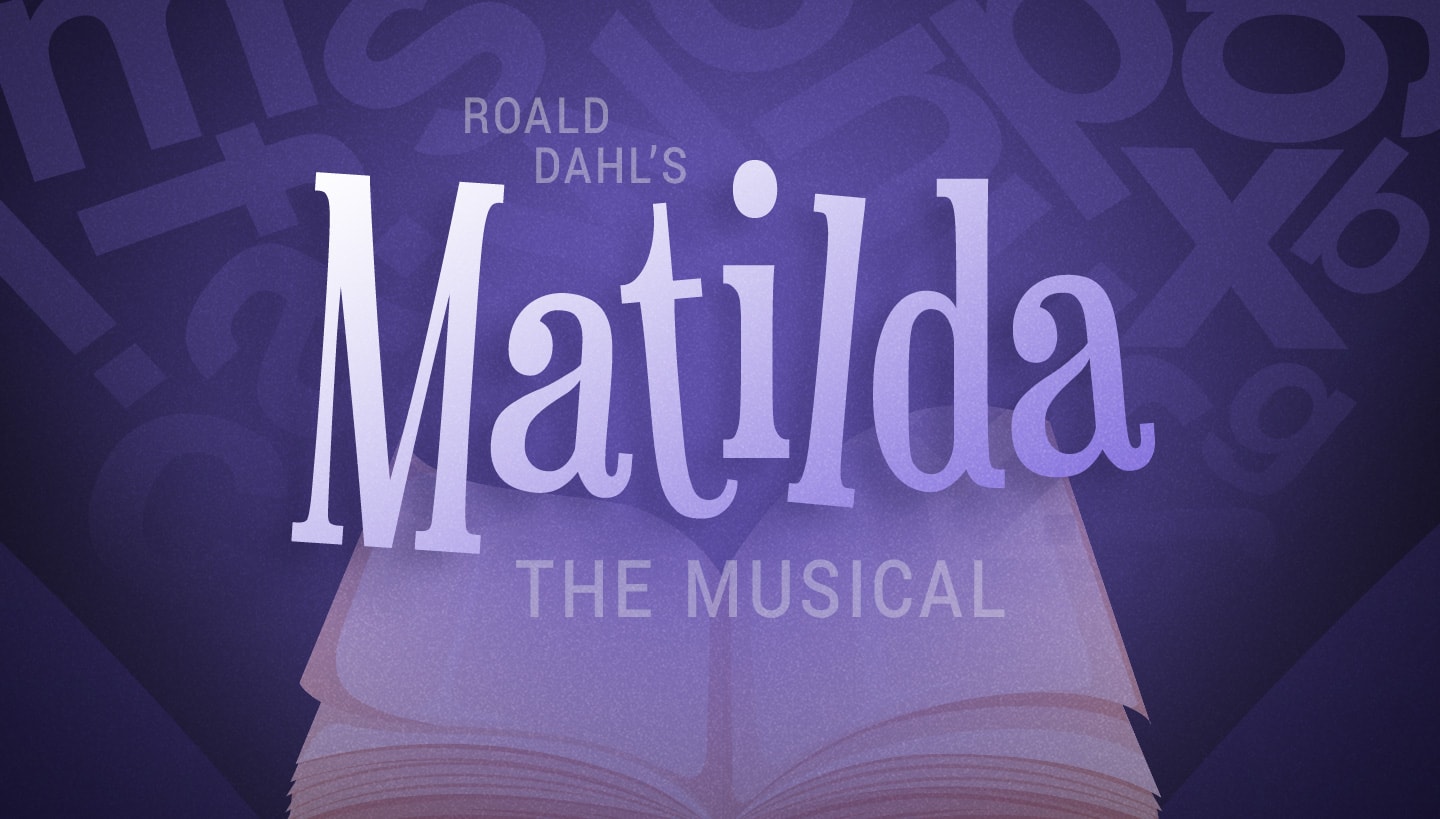 MATILDA
DECEMBER 3 – 19
You are not alone. If you love to read, if you're quirky, if you like to support your local theater by seeing amazing musicals, then you are not alone. This important lesson helps Matilda, a 5-year-old bookworm with telekinesis, to overcome many hardships. Born to dreadful parents who show no love to her, Matilda's only solace is the fantastic worlds of books. When she starts her first year of school, Matilda will find herself surrounded by harrowing dangers and heartwarming friendships. Based on the beloved children's novel by Roald Dahl and adapted by Dennis Kelly with music and lyrics by Tim Minchin, this outstanding musical will win your heart –just as it has won numerous awards, including Tony Award for Best Book of a Musical and seven Olivier Awards.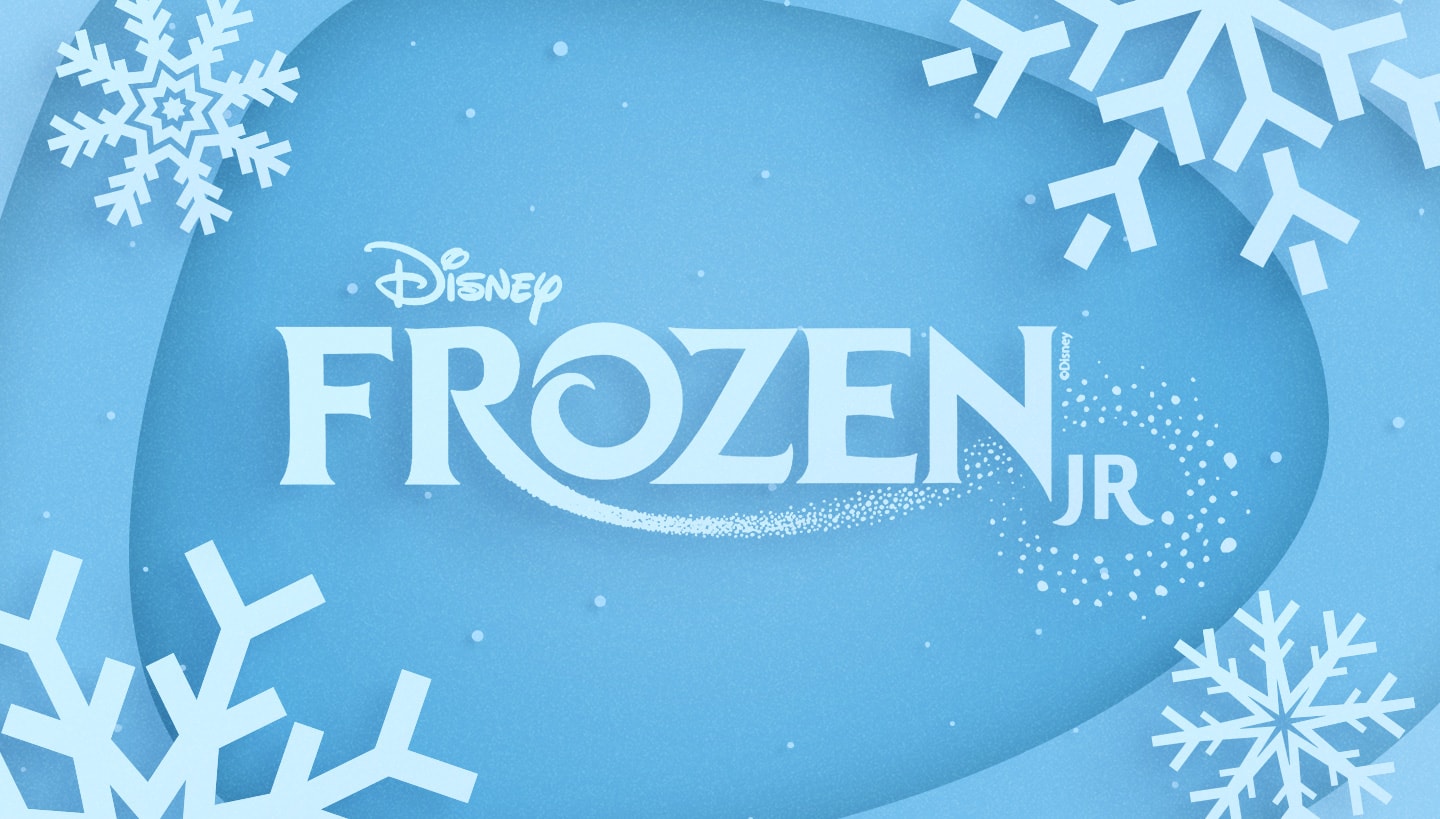 FROZEN JR.
JANUARY 24 – FEBRUARY 9
Growing up with sisters can be tough, especially when one of you has untamed ice powers. After some traumatic childhood events, it looks like things are finally turning around for Elsa and Anna. Elsa's coronation will make her Queen of Arendelle and give Anna a chance to meet the man of her dreams. But crazy events at the party turn both their lives into a blizzard of danger, freedom, and adventure unlike anything the two ever imagined. No matter how far they drift apart, love will always bring them back together, and quite possibly save the world. Disney's Frozen (2013 movie) became an instant worldwide sensation, thawing frozen hearts everywhere. Now, Disney's Frozen, Jr. gives our local kids a chance to star in this fan-favorite musical for this season's Kids4Kids show.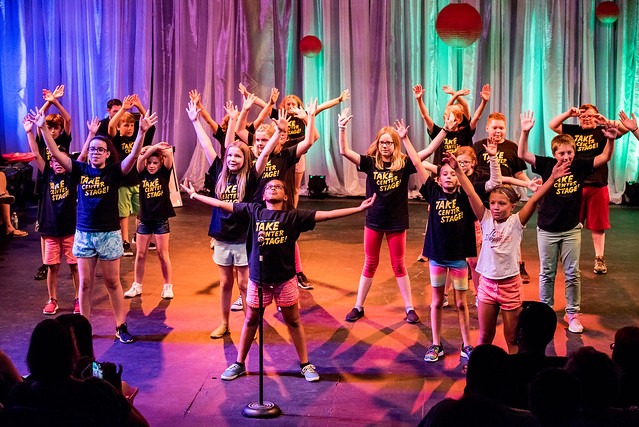 JULY 6  – 31, 2020
EPAC's Center Stage Summer Theater Camp returns for its sixteenth year, giving campers entering grades 1-7 in the fall a chance to experience the theatrical process with a newly designed hands-on approach.
Our camp is designed to inspire creativity, exercise the imagination, promote artistic confidence, and explore unique and exciting ways to tell enriching stories through the theater arts. Our professional staff will nurture individual talents in an environment rich with creative collaboration and team building concepts. This program is designed to help the young creative mind both onstage and in the classroom environment.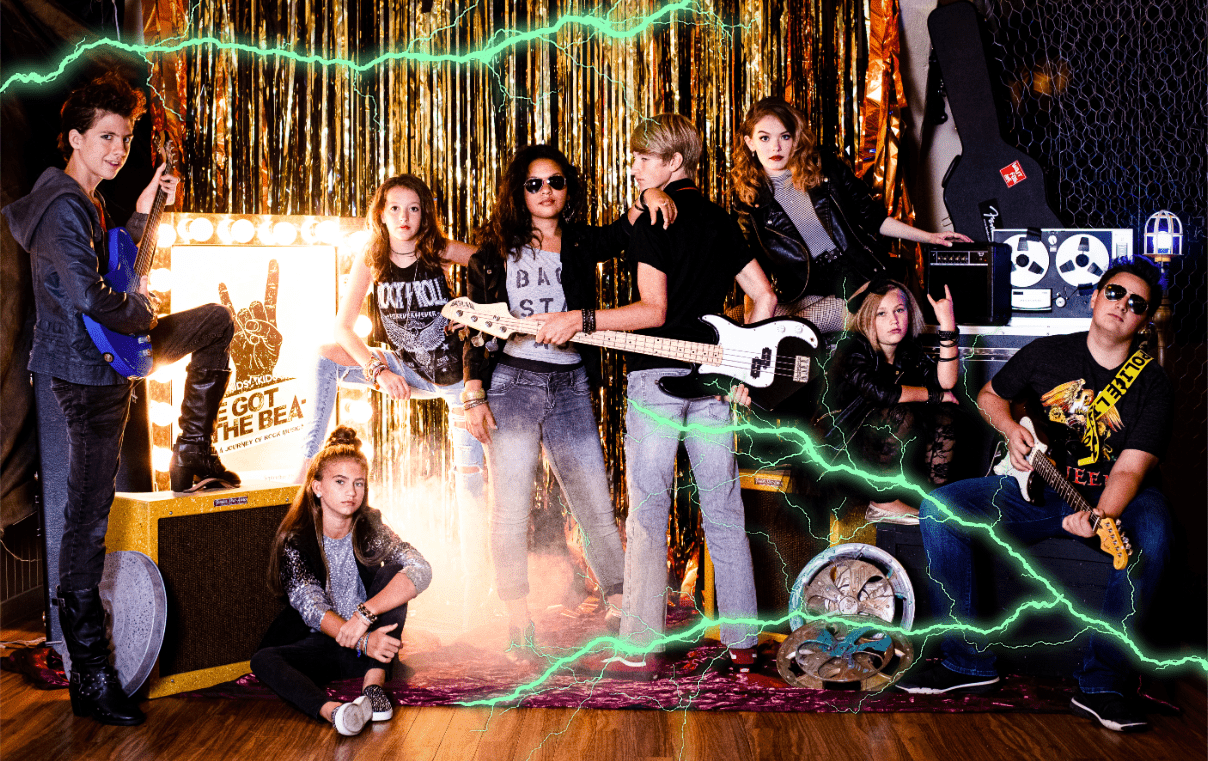 YOUNG ARTISTS' CABARET
FRIDAY, SEPTEMBER 18, 2020
SATURDAY, SEPTEMBER 19, 2020
Our talent youth performers will return in 2020 with another year of our vastly popular Young Artists' Cabaret series.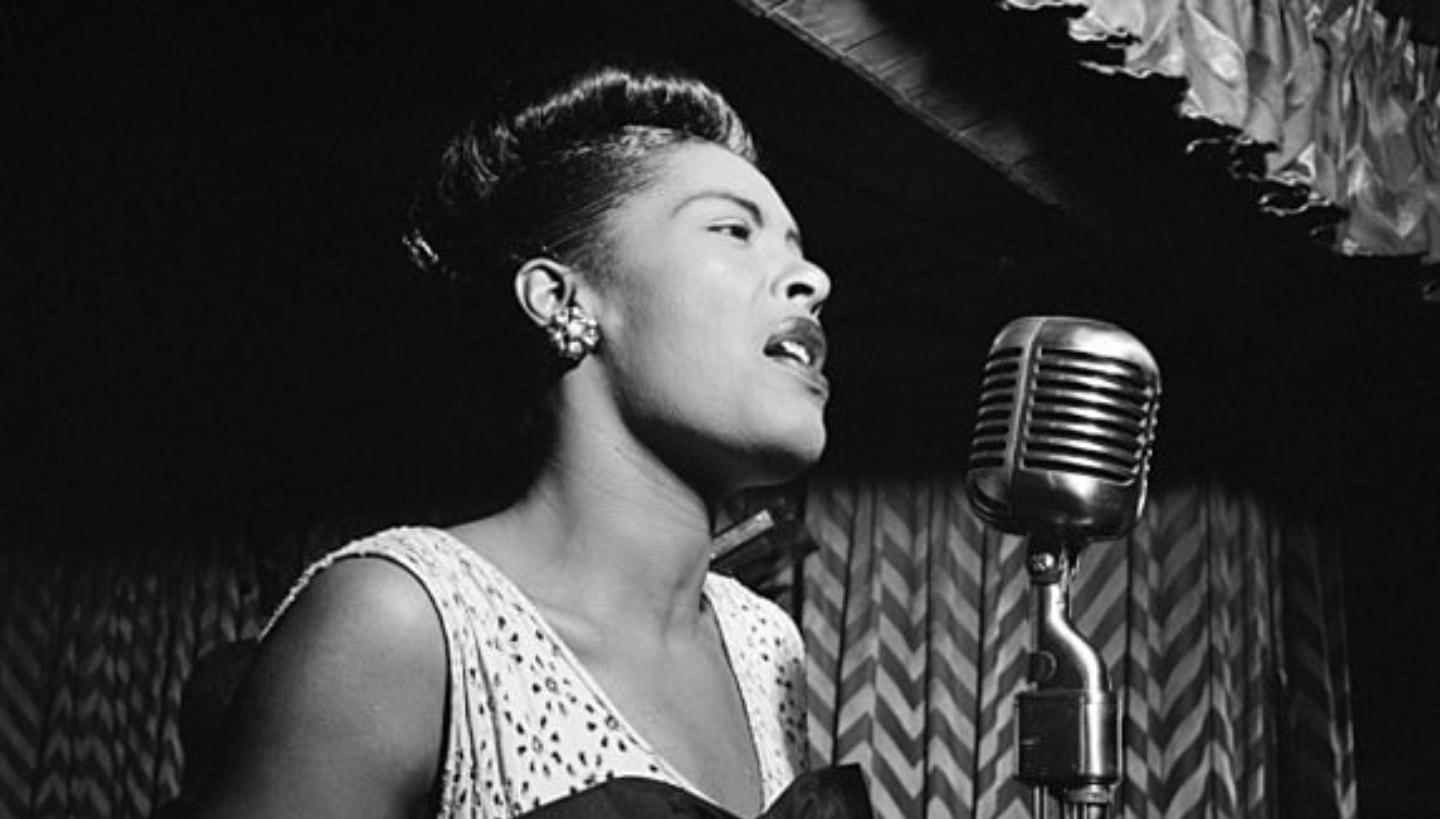 2020 SPECIAL EVENTS
LADY DAY AT EMERSON'S BAR AND GRILL BY
 LANIE ROBERTSON
MAY 15 – 17
We've added an exciting special event for you this season. Travel back in time to South Philly in 1959, for one of Billie Holiday's last performances, while she shares stories about her life. EPAC's one-weekend only performance of Lady Day at the Emerson's Bar and Grill will put you right on the stage! As patrons of Emerson's Bar and Grill, you will be able to order wine and beer, as if you were really there. Join us at EPAC for this immersive fundraiser experience on May 15 at 8pm, May 16 at 8pm, or May 17 at 2pm.
FULL SEASON AND FLEX PASS SUBSCRIBERS
 


SAVE OVER 20%

 


ON REGULAR TICKET PRICES!
AVAILABLE SUBSCRIPTION PACKAGES
STANDARD FULL SEASON PACKAGE
Save over 20% on tickets for the entire 2020 season.
FLEX PASS FULL SEASON PACKAGE
Want to enjoy the savings of a Full Subscription but don't want to commit to a schedule? With the Flex Pass option, you still save over 20% on the entire season but attend any performance of a run! Just call the box office 24 hours before show time and we'll have your VIP seats waiting at will-call.
PICK 4 PACKAGE (INCLUDES ONE PLAY)
Choose any four shows (must include one play) and save over 10% on the price of a regular ticket.
PICK 3 PACKAGE (INCLUDES ONE PLAY)
Choose any three shows (must include one play) and save over 10% on the price of a regular ticket to the hottest shows in town.
*Subscription packages do not include EPAC's Kids4Kids Production of Frozen Jr..
ENJOY SPECIAL SUBSCRIBER BENEFITS
Be our guest at EPAC's annual Subscriber and Sponsor Reception

First-choice seating for all EPAC Main Stage productions

First-choice seating for EPAC's Kids4Kids productions and EPAC special events

Additional discounts on all single tickets purchased for Main Stage Productions and Kids4Kids productions!

One free exchange of tickets per production. Lost your tickets? The box office will reissue them!
BECOME A SPONSOR
As a nonprofit community based theater organization, EPAC is committed to remain a vital part of both the Lancaster County Arts and Business communities. Allow our passion to partner with your financial support and together we will achieve a lasting artistic legacy for future generations to cherish!
Check out all of our sponsorship and advertising opportunities.